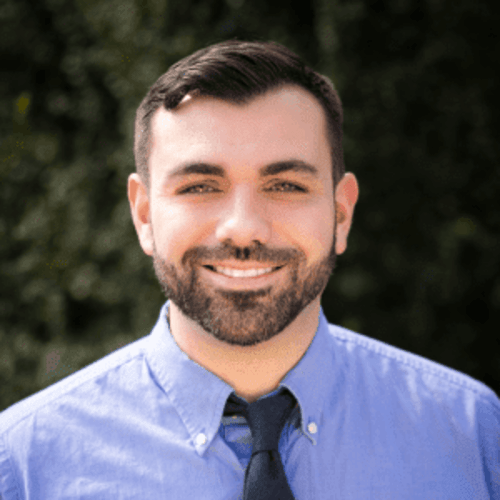 Having lived in Boston and San Francisco, I had my reservations about moving to Baltimore in 2011. However, since my move here, Baltimore has proved to be an incredible city with amazing food, great people, and vibrant cultures. Being a self-proclaimed chef and foodie, I live in my dream neighborhood of Hampden in Baltimore City. On the Avenue in Hampden, you'll find six blocks with over 100 different restaurants, bars and local retail shops to experience.
Before my career in real estate, I was a counselor for children with emotional, behavioral and intellectual disabilities. While the work was challenging and rewarding, I felt like after 10 years it was time for a change. It was important that my new career allowed me to help others achieve their dreams and come to work excited every day.
I was introduced to the world of real estate when my wife and I purchased our home in 2014. After the first week of reviewing photos, critiquing homes and exploring the different neighborhoods in Baltimore City, I was hooked. While many buyers get fatigued looking at home after home, I was energized by every property I saw. You could say I got addicted to real estate! It was fun picturing what it might be like to live in one of the many beautiful homes we saw. Once we closed on our home, I decided right then and there, that I needed to become a Realtor. I did just that, and haven't looked back since!
My approach is unlike many Realtors in the business…my focus is 100% on you as my client. I am passionate about helping others realize the dream of homeownership or making the transition from one home to another. I am the complete opposite of a pushy, "used car-salesman" and take a more holistic approach to client service. It's my goal that you'll want to work with me from your first home to your last.
Feel free to call, text or email me anytime…or better yet, let's meet for coffee sometime (another one of my passions)! I am excited to get to know you better and see how I can assist you with whatever real estate needs you have.
Save your recommendations for later.
Get access to our Financial Incentives Tool.
Connect with a Live Baltimore staff member for a one-on-one consultation.
Get a free I ♥ City Life bumper sticker.