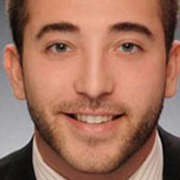 I love Baltimore!
Hi, my name is Dave Caplan and I am a proud Realtor with The MD Home Team of Keller Williams Legacy Central. I am a Baltimorean through and through, born and raised in the Perry Hall area. What I love most about being a real estate agent is helping buyers— especially first-time homebuyers— through the process of buying a home. I know that it's not always a smooth and easy process, but with the right agent by your side, it can be. I may not be the smartest and I may not be the oldest in the business, but I'm certain that I can out-work others, and make sure your experience is a POSITIVE one. My drive and determination as a young professional in the real estate world give me an advantage that you may not find with someone else. My passion is in Health and Fitness but I use Real Estate as a career and lifestyle to help me pursue my other passions. I love waking up every day knowing that I can help someone become a homeowner today, and that for me is truly satisfying. So when deciding on who you will be working with, and more importantly, who will be working for you, I hope you will decide to work with me.
#ilovebeingarealtor
#ilovebaltimore
#livebaltimore

Save your recommendations for later.
Get access to our Financial Incentives Tool.
Connect with a Live Baltimore staff member for a one-on-one consultation.
Get a free I ♥ City Life bumper sticker.