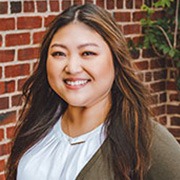 Hi, I'm Emily Trageser, licensed Realtor powered by The New Home Team of MD.
After spending almost ten years in luxury retail, I decided to pursue my passion for helping others in a different capacity. As a real estate agent, I help people achieve their real estate goals. It's incredibly rewarding to know I am a part of an important moment of your life. But I also strive to make sure your tailored experience includes education throughout the process.I want you to feel empowered and confident about buying or selling your home!
My clients most often refer to me as patient and informative. I will be by your side throughout the whole process and promise to always have your best interest in mind.
Hope to hear from you soon!
Save your recommendations for later.
Get access to our Financial Incentives Tool.
Connect with a Live Baltimore staff member for a one-on-one consultation.
Get a free I ♥ City Life bumper sticker.