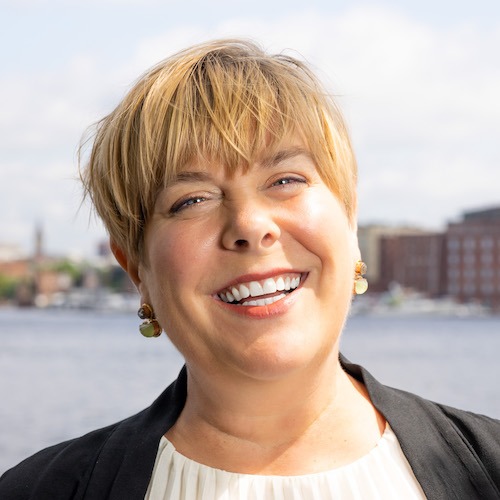 Your homebuying and selling journey is like a blank canvas, and real estate agent Martha Craig is here to help you paint it. A licensed agent since 2015, Martha still gets excited by sharing her local market knowledge and expertise with new clients. Known for her warm, caring demeanor, her approach to the homebuying and selling process is unique because she separates herself from traditional sales tactics that pressure people into making decisions. Instead, she listens to your specific needs and goals, proposes creative solutions, and guides you through the process with minimal hassle to achieve maximum success.
Raised by an architect, Martha has been connected to real estate her entire life. She is well-qualified to help everyone from first-time homebuyers to move-up sellers through their real estate journeys. Martha is always open to having a conversation regarding the history of Baltimore and what each neighborhood has to offer, and she has also worked with military veterans and investors.
A self-proclaimed aesthete, don't be surprised if you see her around the city listening to live music and dancing like nobody's watching, or out in the garden still trying to prove to her five kids that she does have a green thumb.

Save your recommendations for later.
Get access to our Financial Incentives Tool.
Connect with a Live Baltimore staff member for a one-on-one consultation.
Get a free I ♥ City Life bumper sticker.