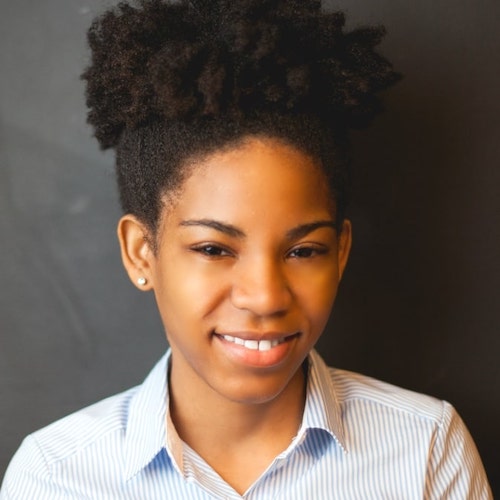 Toni Langley was born and raised in Baltimore. She graduated from Rochester Institute of Technology in 2013 after attending high school at Baltimore Polytechnic Institute. Prior to pursuing real estate, she worked creating online user experiences as a software engineer and spent time teaching the trade to those interested in a similar career path. Through this experience, Toni has learned to bring due diligence, the ability to understand differing perspectives, and patience to all of her interactions with clients.
Through studying personal finance, and the common themes of homeownership and real estate investing, Toni developed a natural interest and drive to pursue real estate as a career. Now a member of the Garner + Co team composed of 20 experienced and well-connected agents who sold over $100 million in volume in 2022, Toni has both the resources and determination to help you find your perfect home.
A fitness enthusiast and traveler at heart, you can find Toni at the Merritt Downtown lifting weights, enjoying a hike outdoors, or on the road having a grand adventure when she's not working.

Save your recommendations for later.
Get access to our Financial Incentives Tool.
Connect with a Live Baltimore staff member for a one-on-one consultation.
Get a free I ♥ City Life bumper sticker.