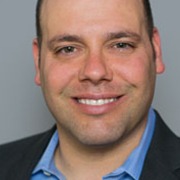 Idan Tzameret has been an active agent with Cummings and Co. Realtors for over 2.5 years, he is the founder and owner of New Era Development and the Operation Manager for KT Homes.
As an agent, Idan specialized in many areas of the city. Idan lived in Baltimore city (Canton, Patterson Park and Upper Fells Point) for 9 years and he is working mainly in those neighborhoods. As a developer he has an eye for added value opportunities and properties that did not reach full potential. Also, often, Idan gets access to properties that are still undergoing renovation or are not offered for sale yet.
In his role as Operation Manager for KT Homes, Idan is responsible for coordinating projects, building client relationships, establishing working relationships with real estate agents, performing field quality control, and designing beautiful renovations for KT Homes projects.
Idan graduated Towson University in 2007 with a Bachelor of Science degree in Business Management. Following graduation, he quickly began his career as a kitchen designer: an area of expertise that adds refinement and beauty to all KT Homes projects.
Idan founded KT Homes in 2014 with his friend Marshall Klein as a result of their mutual passion for making Baltimore a more beautiful place, one home at a time.
Save your recommendations for later.
Get access to our Financial Incentives Tool.
Connect with a Live Baltimore staff member for a one-on-one consultation.
Get a free I ♥ City Life bumper sticker.