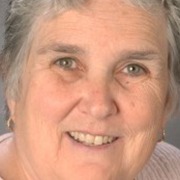 I have been involved in Baltimore real estate since the early '70s and bring with me a vast amount of knowledge about Baltimore neighborhoods and houses. When I started selling houses a contract was one page long and Baltimore City had homes for one dollar. The city has changed a lot since then, but there are still a lot of incentives available to you. I will ensure that you utilize every possible city, state, and federal incentive, including Baltimore's Live Near Your Work and Healthy Neighborhood programs. I love Baltimore and I love helping people buy and sell homes in this amazing city. Deeply involved in the community, I have earned Realtor of the Year from the Greater Baltimore Board of Realtors, the Community Service Award from the Maryland Association of Realtors, I helped found the Friends of Druid Hill Park, and I currently teach a class on Ethics for realtors. Having sold hundreds of houses in this city, I am experienced with every aspect of home buying and selling, specializing in negotiating the best prices for my clients and ensuring that they get a great deal. With nearly 40 years of Baltimore real estate experience, I offer my clients the advantages that those years offer. Buying or selling a home is one of the biggest decisions you'll ever make in your life, and making sure experience is on your side when making that decision is a choice you won't regret.

Save your recommendations for later.
Get access to our Financial Incentives Tool.
Connect with a Live Baltimore staff member for a one-on-one consultation.
Get a free I ♥ City Life bumper sticker.