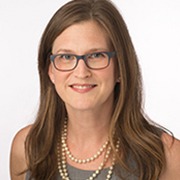 "A home we purchase is not just an address, or a place to hang our hat – it's where we have our most important discussions over dinner. It's where we gather with our dearest friends and family, in celebration, or hardship. It's where we rejuvenate and find sanctuary after a long hard day. It's where we crawl into bed and dream our best dreams and wake in the morning to new possibilities. Home is where we watch our children grow or set up cozy spaces for our furry family members, too. It's within the walls of home that we create, reflect, grow, and live."
Julia Martin Frazier, a Baltimore resident for more than 20 years, has thoroughly enjoyed representing both buyers and sellers in the residential sales market throughout the area. Believing that a solid and trusting relationship with a real estate professional is crucial to success in a fast-paced and competitive market, Julia's client care is second to none. With a communicative and intuitive approach, Julia guides and oversees the buying or selling process from start to finish, with no detail overlooked— always keeping the goals and priorities of her clients in mind.
With degrees in art history and harp performance from Oberlin College and the Peabody Institute of Music of the Johns Hopkins University, Julia brings with her an aesthetic sensibility that translates into innovative marketing design and artistic home décor and staging. Julia's background and skill set are a perfect embodiment of the impeccable standards that the Sotheby's International Realty name has come to represent.

Save your recommendations for later.
Get access to our Financial Incentives Tool.
Connect with a Live Baltimore staff member for a one-on-one consultation.
Get a free I ♥ City Life bumper sticker.