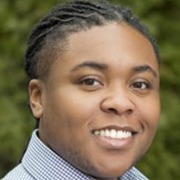 DeShawn, a proud Realtor with J.W Residential Group of ExecuHome Realty, is a native Baltimorean whose top value is to ensure that all clients have a five-star customer care and transaction management experience. DeShawn's priority is to ensure that both buyers and sellers have the education and relevant market data needed to make informed real estate decisions. When time allows, DeShawn also enjoys quiet time at parks, family gatherings, volunteering in the community, listening to music, writing short stories as well as poetry and reading.
Save your recommendations for later.
Get access to our Financial Incentives Tool.
Connect with a Live Baltimore staff member for a one-on-one consultation.
Get a free I ♥ City Life bumper sticker.