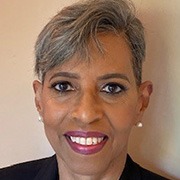 I can help you purchase any home listed with any broker in our geographic region. For over 25 years I worked with communities in Baltimore to enhance and grow our wonderful, diverse neighborhoods. Now, as a Maryland Realtor, I am familiar with the many nuances and attributes of Baltimore City and surrounding counties.
I will coordinate and help you with all aspects of your purchase or sale from the home search, contract negotiation, home inspections and contract fulfillment to the closing details.
Through proactive transaction management, I will help you avoid potential problems. My goal is to provide you with a hassle-free and enjoyable homeownership experience.
Homework is what I do!
Save your recommendations for later.
Get access to our Financial Incentives Tool.
Connect with a Live Baltimore staff member for a one-on-one consultation.
Get a free I ♥ City Life bumper sticker.