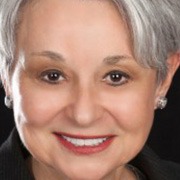 Marsha, a resident of Greater Baltimore for over 35 years, began her professional sales career in Baltimore City after graduating from McDaniel College. Her passion for helping clients acquire well-suited solutions to fit their needs led Marsha to become a highly successful executive in the technology industry. Today, she uses her strong drive, consultative sales skills and persuasive negotiating ability to produce awesome home buying and selling experiences for her clients.
Marsha's real estate background also includes being a consumer of first and second homes as well as an investment property. Additionally, she possesses an in-depth working knowledge of mortgage lending. This combined experience makes her an invaluable asset to the entire engagement. When looking at Marsha's background in its entirety, it is her overall business acumen and her outside-of-the-box approach to real estate that truly sets her apart.
Lastly, Marsha is a member of the National Association of Realtors, the Maryland Realtors and the Greater Baltimore Board of Realtors. The City neighborhoods framing the Baltimore Harbor are her primary areas of specialization, including Canton, Brewers Hill, Harbor East, Fells Point, Federal Hill and Locust Point.
Save your recommendations for later.
Get access to our Financial Incentives Tool.
Connect with a Live Baltimore staff member for a one-on-one consultation.
Get a free I ♥ City Life bumper sticker.