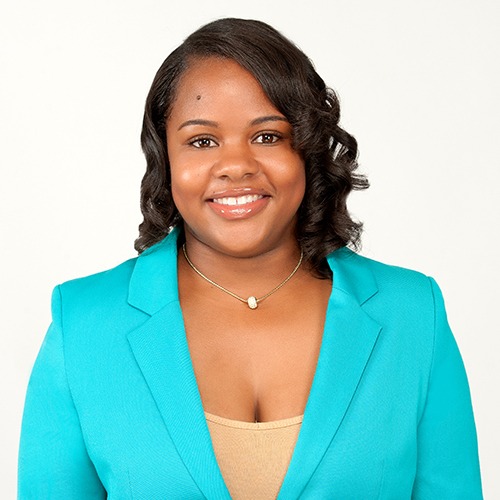 Why Myisha?
If you're looking for a local Baltimore real estate agent with the knowledge and skills it takes to buy and sell a home, then look no further. Being born and raised in Baltimore, Maryland and having spent years working in the many unique neighborhoods of Baltimore, Myisha has become knowledgeable of the real estate market and lifestyles of Baltimore. After spending years in sales and customer service she decided to take her neighborhood knowledge and combine it with her personal experience of real estate and turn it into a career.
Myisha enjoys creating long-term relationships with clients. Listening to their needs, discovering who they are and efficiently supporting the process to enrich the journey results in a flowing process start to signing.
As a REALTOR, Myisha possesses the skills and knowledge to help others sell their current home or help them buy their dream home. Whether you are looking to live in an urban or suburban area of Maryland, Myisha passions makes her the ideal agent to assist you as you search for finding the perfect house for your vacation, retirement, or primary home! She has her designation as a Pricing Strategy Advisor (PSA) and certification as a City Living Expert and Relocation specialist for military families. She consistently strives to learn more and better herself in whatever field she works in!
Myisha is actively involved in her neighborhood and throughout the Baltimore Area. Myisha is currently a member of the Women's Council of Realtor's. Being connected in relationships is a high priority. Understanding the importance of buying or selling a house and creating a welcoming home is one of Myisha strengths.
About Myisha
In her free time, she enjoys spending time with her family, walks with her dog, fishing, planning family vacations, as well as reading and volunteering in the community.
Save your recommendations for later.
Get access to our Financial Incentives Tool.
Connect with a Live Baltimore staff member for a one-on-one consultation.
Get a free I ♥ City Life bumper sticker.