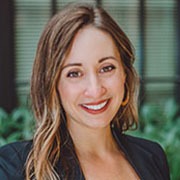 Over the last five years, I have built my real estate business with my clients in mind! My goal is to not only help my clients buy and sell real estate but to get to know them so I can learn exactly what they need to have the best real estate experience possible.
I have over 15 years of customer service expertise that I bring to the table. We have worked hard to develop the systems and team we need to make sure each and every one of our clients are taken care of in the best way possible. We are solution-based, excellent communicators, and we know what expectations to set for success. Not only are we ready to help you, but we also coach and mentor other agents to help even more people in the process. Let us use our knowledge, experience, and care to help you reach your real estate goals now or in the future. We are so grateful for the opportunity to be a part of your journey!
Save your recommendations for later.
Get access to our Financial Incentives Tool.
Connect with a Live Baltimore staff member for a one-on-one consultation.
Get a free I ♥ City Life bumper sticker.