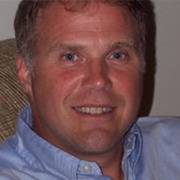 As the Broker Owner of The Pinnacle Real Estate Co, I have dedicated decades of my career and company's existence to delivering homeownership opportunities in Baltimore. The culture within our company has always been for strong advocacy for HOMEOWNERSHIP, especially first time and move up home buyers. We are especially committed homeownership in the City of Baltimore with the goal of contributing to neighborhood stabilization in our community.
As a Conscious individual leading a company, we provide unique services such as…
Consultation and educational services especially geared to First Time Homebuyers
Guidance in understanding personal credit and savings patterns necessary to seek the dream of Homeownership. Direction in pursuing the array of City related Homebuyer incentives to buy in Baltimore
 Services related to home improvement and restoration of a home within the City in need or work from minor restoration to shell build-out
Specialization in opportunities in the City related to purchasing or building a NEW HOME
Most recently I have established an initiative entitled Conscious Community Baltimore – visit www.CCBaltimore.com Our mission is to promote homeownership in Baltimore City by providing systems of support in collaboration with stakeholders and strategic partners to set a path to homeownership for you. Our vision just starts there… however homeownership has many associated benefits including:
Neighborhood Stabilization · Job Training and Creation in conjunction with building and renovation efforts · Business Development and Entrepreneurship just to name a few.
I would welcome the opportunity to speak with you personally, gain and understanding of your goals, and assist in devising a plan to establish your path to the dream of homeownership.
Save your recommendations for later.
Get access to our Financial Incentives Tool.
Connect with a Live Baltimore staff member for a one-on-one consultation.
Get a free I ♥ City Life bumper sticker.