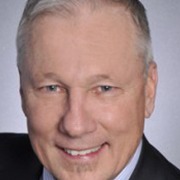 "Helping you take the right steps to protect your investment"
Welcome, I'm Bob Wiley and along with my wife and our son we live in Brewers Hill. After living in the county for over 25 years I decided to move back to the city where I was born and raised. I am the Lead Agent on our team and have performed over 280 transactions in my career. My personal philosophy is this transaction is not about me or the other agent it's all about My Buyers and the Sellers. Getting the best house at the best price is my #1 Concern. We have a team of agents ready to assist you with your investment decision.
I am prepared to help you through the challenges and joys of finding a new home in Baltimore City. I have a thorough knowledge of City incentive programs; the use of historic tax credits for renovation and rehab; and extensive knowledge of real estate options for the communities of Baltimore. If you are looking for a home in any community, come to someone who lives there and knows how to help you discover all of the options available to you. I work with all home buyers including first time home buyers, Move up Buyers and those Downsizing! Also please visit our web site where you can view homes and also feel free to download our app.
In addition to being an Accredited Buyers Agent I am also certified as a New Home Specialist and Residential Construction Certified if you choose the new home route.
Looking forward to meeting you.
Save your recommendations for later.
Get access to our Financial Incentives Tool.
Connect with a Live Baltimore staff member for a one-on-one consultation.
Get a free I ♥ City Life bumper sticker.