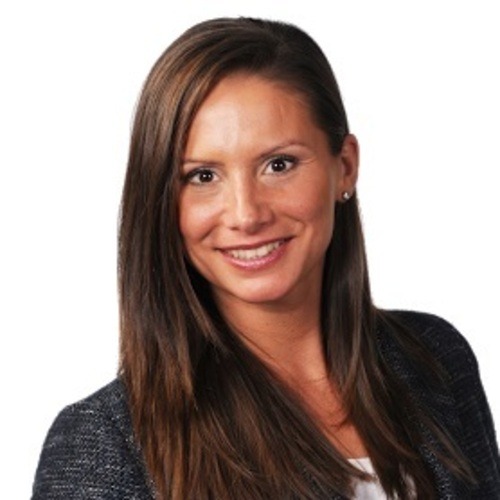 Putting the home buyer first!
I've been in sales for over six years, most recently as a luxury new construction specialist. The training I received for new construction sales really prepared me for life as a REALTOR®. I learned the importance of understanding my clients' in-depth wants, needs and goals, how to ask the right questions and make sure I am providing helpful guidance every step of the way. I've always been interested in being a REALTOR®, so when the opportunity arrived, I jumped at the chance. Buying or selling a home is a major financial commitment and everyone deserves to work with someone who really cares about them and their life goals.
I am an attentive and aggressive agent. I fight for what my clients want and make sure I am communicating with them throughout the entire process. I never miss a phone call and never let my clients feel out of the loop. I work hard and go above and beyond in my services because I love people. This is a big decision and I want, more than anything, to be reassuring, supportive and caring. It is all about what my clients want. I never rush anyone into making a decision and promise to always do the right thing for my clients. I have found that the best thing I can do for my clients is to simply listen; Listen to their goals, listen to their worries, listen to their problems and listen to what they need from me.
I am originally from Pennsylvania, but moved to the D.C./Baltimore Metro area after graduating college. I've learned all about this region and have grown to love the area. My local knowledge helps me better serve residential clients around Baltimore City, Baltimore County and the entire Baltimore Metro area at large. Especially with relocating clients who don't know the area, getting to know them is important in determining which town, neighborhood and location best suits their unique wants and needs. They rely on me to help them find a place that best suits their lifestyle.
Baltimore is a wonderful community and provides for many different interests. From city life to low-key relaxation, you can find something for everyone. In my free time, I enjoy staying active through running, hiking, yoga, weight training and paddle boarding. I am also into self-development and am always working on improving myself both personally and professionally. The food and beverage scene in Baltimore is amazing! There is a restaurant and great food options for appetites of all sizes and food preferences of any kind, including vegetarian and vegan. I really love this area and would be honored to help you find your niche here.

Save your recommendations for later.
Get access to our Financial Incentives Tool.
Connect with a Live Baltimore staff member for a one-on-one consultation.
Get a free I ♥ City Life bumper sticker.