George Mason Mortgage, LLC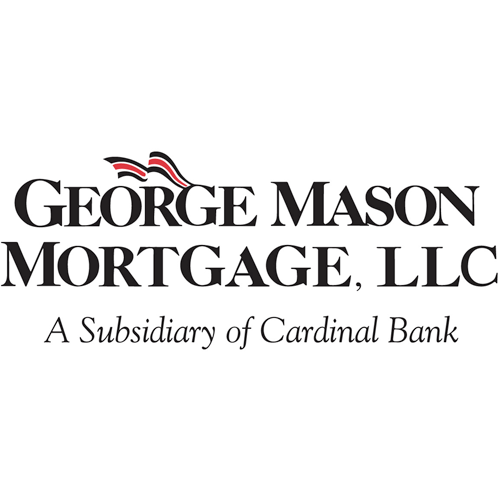 George Mason Mortgage, LLC was established in 1980 with headquarters in Fairfax, VA and is a wholly owned subsidiary of United Bank. With retail offices throughout Virginia, Washington, D.C. and Maryland, GMM has been consistently ranked as one of the leading mortgage lenders by the Washington Business Journal.
With in-house processing, underwriting and closing, GMM thrives on providing efficient and top quality service throughout the lending process. The company offers a wide variety of loan programs and competitive rates to provide clients with the best financing option to meet their needs.
George Mason Mortgage is an Equal Housing Lender.
Highlights:
First-time Buyers
Maryland Mortgage Program (CDA)— We are a Quick-Close Lender for CDA
DSELP / House Keys / Smart Keys / Block Grants…and more
No Mortgage Insurance Options
Live Near Your Work
Special Products:
FHA 203(k) Renovation loans—1–4 unit properties
Construction/Permanent financing
Delegated Underwriter of FHA and VA loans
Higher Loan Limits Special Products
True Bi-weekly Mortgage
Doctor's Loan Program
ADVERTISING NOTICE – NOT A COMMITMENT TO LEND – SUBJECT TO PROGRAM AVAILABILITY. This is not a commitment to lend. All loan applications are subject to credit and property approval. Annual Percentage Rate (APR), programs, rates, fees, closing costs, terms and conditions are subject to change without notice and may vary depending upon credit history and transaction specifics. Other closing costs may be necessary. Flood and/or property hazard insurance may be required. To be eligible, buyer must meet minimum down payment, underwriting and program guidelines.
NMLS#153400
Loan Officers
Save your recommendations for later.
Get access to our Financial Incentives Tool.
Connect with a Live Baltimore staff member for a one-on-one consultation.
Get a free I ♥ City Life bumper sticker.