Fall 2021 Trolley Tour: Back in Person!
Oct. 8, 2021
Trolley Tour
Live Baltimore's Trolley Tour is a homebuying incentive event and so much more! Trolley Tour participants have the chance to meet with real estate experts and community organizations, take a tour of Baltimore neighborhoods, AND become eligible to apply for down payment and closing cost assistance toward the purchase of a home, anywhere in Baltimore City!
After almost a two-year hiatus from in-person homebuying events, we hosted our first in-person Trolley Tour at Henderson-Hopkins School on Sept. 25, 2021. Almost 300 people joined us to learn about homebuying and explore a dozen neighborhoods in Southeast Baltimore. Our return to an in-person event looked a little different due to the pandemic, but the one thing that remained constant is that people are excited to buy in Baltimore!
Below, meet three prospective Baltimore City homebuyers and hear what they had to say about the event!
Ian W. is purchasing a home in Ednor-Gardens Lakeside after renting in Baltimore City.  
Natasha T. (left) attended the Trolley Tour with her husband and a coworker to explore a new (to them) part of the city before beginning their homebuying journey.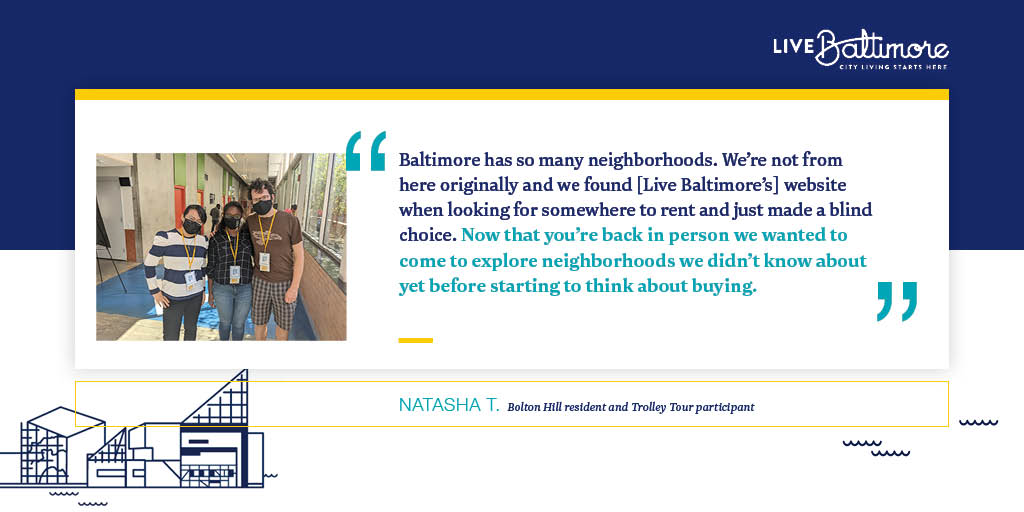 Julia C. is purchasing a home in Belair-Edison after moving to Baltimore City from San Diego.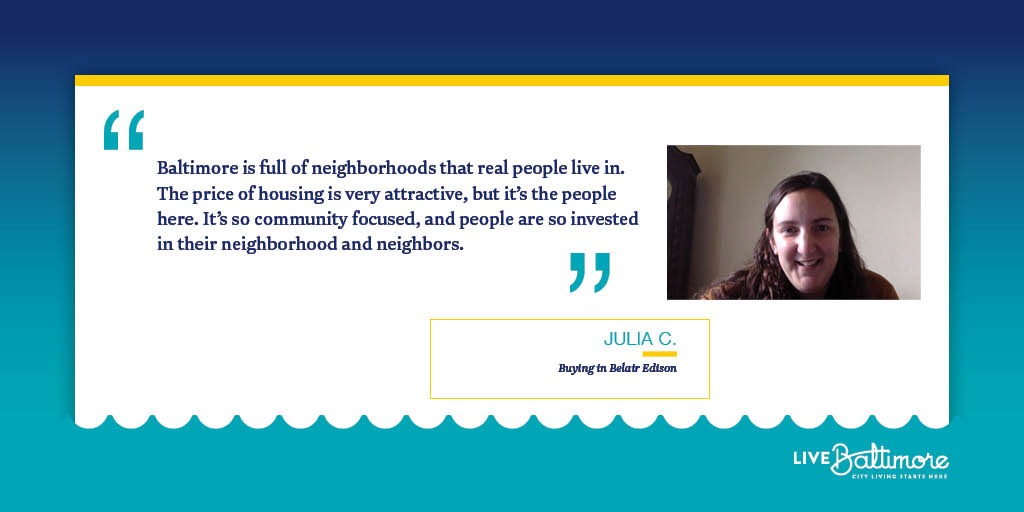 Would you like to qualify for up to $5,000 in down payment and closing cost assistance toward a home anywhere in Baltimore City? Our next Trolley Tour is set for February 26. Registration is now open at LiveBaltimore.com/events.

Save your recommendations for later.
Get access to our Financial Incentives Tool.
Connect with a Live Baltimore staff member for a one-on-one consultation.
Get a free I ♥ City Life bumper sticker.