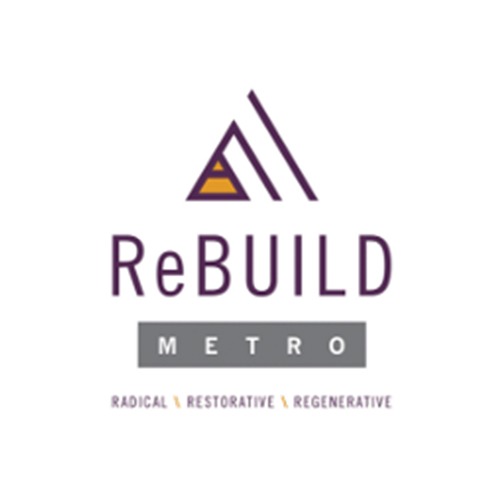 ReBUILD Metro has pioneered a community-driven model for rebuilding abandoned homes and revitalizing neighborhoods without displacing their legacy residents. By relying on cross-sector partnerships, strategic reinvestments, and long-term community engagement, we have converted over 200 abandoned properties and over 100 vacant lots in East Baltimore into over 400 high-quality affordable homes, including over 65 homeownership opportunities. In doing so, we have transformed some of Baltimore's most distressed areas into healthy, self-sustaining communities where a diverse group of residents can provide decent lives to themselves and their families.
ReBUILD Metro also operates a Path to Own program to offer our residents a springboard to affordable homeownership and financial empowerment in their communities. By partnering with credit consultants and real estate agents, this program helps aspiring homebuyers build up their credit and access the first-time homebuyer programs they need to successfully own a home and begin building wealth. If you are interested in participating in Path to Own, email our program coordinator at pathtoown@rebuildmetro.com.
AVAILABLE PROPERTIES:
Classic Baltimore brick row home with marble stoop near Johns Hopkins Hospital. Don't miss your chance to own a piece of history with a CHAP credit through 6/30/2026. This means reduced taxes for quite some time! Renovated 2-bedrooms with 1 full bath. Remodeled kitchen with new appliances. Freshly painted with gorgeous hardwood floors. Recess lighting and a fenced back patio. Could remove the fence for a private rear parking pad, however there is plenty of parking in the front as well! Stop in to see it today!
Don't miss this fantastic value. Brick 2 BR 1.5 BA home with marble stoop in the front & rear parking pad for 2 small or 1 large vehicle. Flooded with natural light & completely updated with new appliances, granite kitchen, gorgeous bath & tile work, abundant storage, & much more. Bedroom-level laundry. Freshly painted & move-in ready! A must see!
ReBUILD Metro's 1700 East Biddle project is the next phase in our 15 years of work to bring more high-quality homeownership opportunities to East Baltimore. Through this project, we are rehabilitating 9 abandoned properties and 7 vacant lots on the 1700 block of East Biddle Street into 13 new for-sale 3-bedroom homes. The homes are less than a block from Eager Park and just three blocks from Johns Hopkins Hospital. All homes will qualify for down payment assistance through Johns Hopkins' Live Near Your Work program and through Baltimore City's Vacants to Value Booster Program.
1733 East Biddle Street is now available for purchase.
The adjacent 3 homes will be available soon, and we are accepting inquiries from interested buyers. If you are interested in purchasing a home on East Biddle Street or inquiring about other available ReBUILD properties, contact Kim Barton with Kim Barton Group of Keller Williams Legacy at 443-418-6491 or at kim@kimbarton.net.

Save your recommendations for later.
Get access to our Financial Incentives Tool.
Connect with a Live Baltimore staff member for a one-on-one consultation.
Get a free I ♥ City Life bumper sticker.