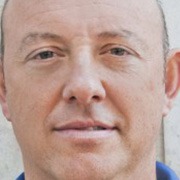 Clausen Ely is owner and broker of Results1Realty, LLC. He is one of Live Baltimore's longest serving real estate partners having joined in 2005. Clausen and his team of experienced agents are ALL Baltimore City residents and experts on Baltimore City neighborhoods and homebuyer assistance programs. If you need an expert and you need results call Results1Realty!

Save your recommendations for later.
Get access to our Financial Incentives Tool.
Connect with a Live Baltimore staff member for a one-on-one consultation.
Get a free I ♥ City Life bumper sticker.