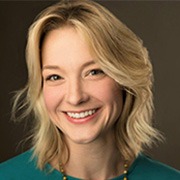 With over 200 neighborhoods to choose from, Baltimore has something for everyone! Whether you prefer the hustle and bustle of the inner harbor or the lush greenery of the northern side of the city, as a City Living Expert and resident of Baltimore, I can help find the home and community that is the perfect fit for you!
I am a Buyer Specialist for The Beliveau Group, where I work with buyers to hone in on the factors that make their future home their dream home. Buying a home, whether for the first time or the fifth, is one of life's biggest decisions. Every buyer is different and I focus on developing an understanding of what is most important to each and every buyer.
Prior to becoming an agent, I worked in the field of health research and program evaluation, which informs my approach as a Realtor. From providing clients with easy to understand data and information on neighborhoods to uncovering the smaller details of potential homes, I put in the work to collect all the information that buyers need.
I graduated from Columbia University in New York City with a Master's of Social Work. After moving to Baltimore to study health policy at Johns Hopkins University, I discovered my true passion for the houses, communities, and people of Baltimore and the surrounding area. In my free time I like to explore the hundreds of Baltimore neighborhoods and work on restoring our Victorian home in Hampden. I have a particular love and expertise in old houses and houses in need of a little love!
Save your recommendations for later.
Get access to our Financial Incentives Tool.
Connect with a Live Baltimore staff member for a one-on-one consultation.
Get a free I ♥ City Life bumper sticker.