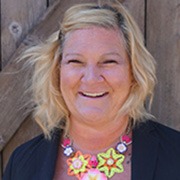 I've lived in Baltimore City for over 30 years. I'm a Towson University graduate. I bought my first house in Butchers Hill when I was 22-years-old. I worked at the Baltimore City Paper for close to 28 years, my last position there was Publisher. I work with and know some of the most influential people in the Baltimore Metro area, and am always exploring ways to be creative and relevant when it comes to marketing and selling. Contact me for the latest information about the city, as everyday it changes in amazing ways. LET'S DO THIS!
Save your recommendations for later.
Get access to our Financial Incentives Tool.
Connect with a Live Baltimore staff member for a one-on-one consultation.
Get a free I ♥ City Life bumper sticker.