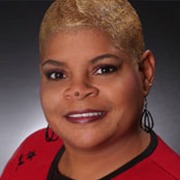 Greetings,
I am Shelia O. Thomas -A Real Estate Professional
With over Thirty Years' experience in the sales/customer service profession. Along with diversified practical experience in marketing and advertising.
A recipient of numerous sales awards, along with service awards for outstanding commitment to quality service and dedication to customer support.
In the Business of Matching People with Homes.
Selling a home can be stressful I strive to make things simple…
Let me take all of the work out of selling your home
Sit back, relax & let me make things happen
Or, Buying a home? Let me make your dream home a reality!
When you turn the key it will be more then you ever imagined.
Let me find your Perfect Fit.

Save your recommendations for later.
Get access to our Financial Incentives Tool.
Connect with a Live Baltimore staff member for a one-on-one consultation.
Get a free I ♥ City Life bumper sticker.