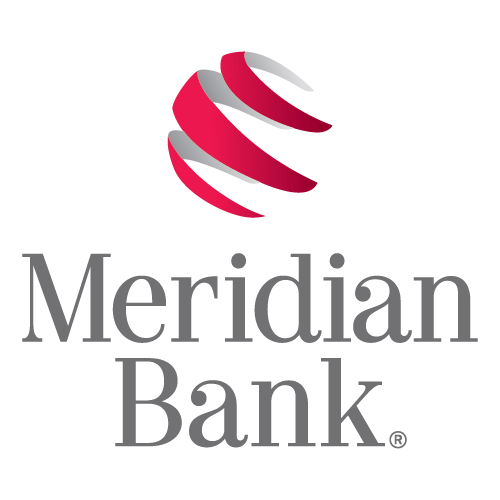 Our Mission
We are committed to your financial well-being through our knowledgeable team of familiar faces, valuable products and services, strong ties to our community, and innovative technology that connects you to your money where you work and live.
---
Our Philosophy
At Meridian, we are focused on fostering your financial wellbeing. You can trust our experienced bankers to listen and provide you with personalized solutions tailored to your unique needs.
Meridian believes in keeping things simple to make banking and life easier. We have conveniently located branches for when you need them and robust online and mobile banking tools for when you don't. By utilizing strategically placed locations, we are able to offer competitive rates with minimal fees. As proof, we continue to offer a free, interest-bearing checking account even though most of our competitors have abandoned it.
In the spirit of a community bank giving back to our community, we've donated nearly $3 million to local charitable and civic organizations. Meridian employees also serve on boards, volunteer their time, and help raise funds to further support our commitment to where we live and work.
Since our founding in 2004, we have embraced an entrepreneurial mindset and innovative approach, which has led to a better customer experience and tremendous growth for the bank. Meridian is expanding across Pennsylvania, New Jersey, and Delaware, hiring the best and the brightest, and improving our products and services to better serve you.
---
Our Core Values
At Meridian, we have a unique approach that allows us to deliver exceptional service.
Learn more about Our Core Values
---
Our History
Meridian Bank was founded in 2004, with our headquarters in Berwyn, PA and a single branch in nearby Paoli. We achieved profitability in record time, during our fifth quarter of operation by concentrating on business and commercial real estate lending. Continued growth necessitated a move in 2007 to larger headquarters in nearby Devon, and in 2013, to our present location in Malvern. Additional branches were opened in West Chester (2006), Media (2015), Doylestown (2016) and Blue Bell (2017). In 2007, a residential mortgage division was established. With 15 offices in the tri-state area, the mortgage division has been a major contributor to the Bank's success. We completed the acquisition of HJ Wealth Management in 2017, greatly enhancing our presence in this important financial segment. Our first $1 million earning year was 2010 and by 2013 assets had topped $500 million. Currently, assets stand at nearly $800 million, with a new banking office in downtown Philadelphia opened in late 2017.
Loan Officers

Save your recommendations for later.
Get access to our Financial Incentives Tool.
Connect with a Live Baltimore staff member for a one-on-one consultation.
Get a free I ♥ City Life bumper sticker.