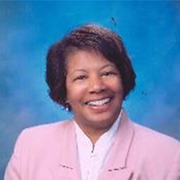 I live in Baltimore city. I went to school in Baltimore (I am a proud Western Graduate!). Then, I went to undergraduate and graduate school and built my professional career in land use planning and community development in Washington, D.C. I returned home to Baltimore 10 years ago to care for my mother. Now, I am a fulltime real estate agent. I have had additional training to become a certified "ACCREDITED BUYERS REPRESENTATIVE" (ABR) and a CERTIFIED SHORT SALE SPECIALIST. My joy comes from working with first time homebuyers. I understand what it means to make the first big investment in life. I enjoy doing the research and providing all the information and support they need to make good decisions and make the home buying process as smooth as possible. For fun I like traveling, cooking and collecting cookbooks, finding new places to eat, thoroughbred horse racing and reading and watching mysteries.

Save your recommendations for later.
Get access to our Financial Incentives Tool.
Connect with a Live Baltimore staff member for a one-on-one consultation.
Get a free I ♥ City Life bumper sticker.