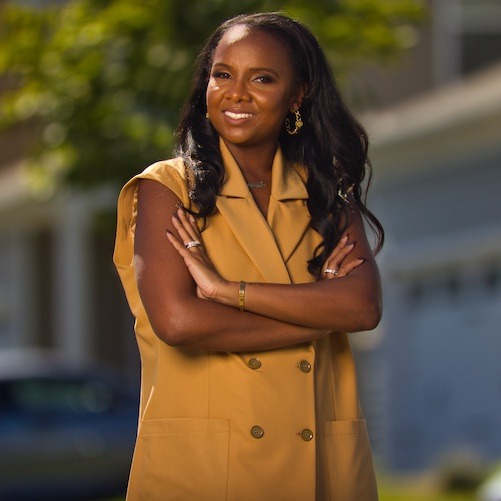 Tammira Lucas is a licensed Real Estate Agent based in Maryland. Tammira's business, marketing, management, and investment background is a tremendous asset to her clients.
Tammira takes the time to truly understand each client's goals to ensure the absolute best possible outcome. She is dedicated to going above and beyond to exceed all your expectations.
Tammira specializes in working with new construction & first-time homebuyers, providing a hands-on, step-by-step approach to the homebuying process. With her extensive background and business, Tammira has the experience to successfully complete a transaction and create a customized experience for each person involved in the transaction.
From trustworthy advice that helps you get a better deal on your dream home to clear explanations that enable you to make great decisions, she is by your side from start to finish.
Home ownership should be equitable, attainable, and stress-free.

Save your recommendations for later.
Get access to our Financial Incentives Tool.
Connect with a Live Baltimore staff member for a one-on-one consultation.
Get a free I ♥ City Life bumper sticker.