Spring 2021 Trolley Tour: Everyone is a Winner!
May. 28, 2021
Trolley Tour
Continuing a trend of  the past year's virtual events, our Spring 2021 Trolley Tour on May 1 saw record registrations for a virtual reimagining of our three-part homebuying event. Though our Trolley Tours typically take place in person, due to the COVID-19 pandemic this season's event was once again held virtually. More than 500 people joined us from the comfort of home to explore neighborhoods, attend homebuying workshops, and visit with exhibitors—all while qualifying to apply for the $5,000 Buying Into Baltimore incentive. Hear from a few new homebuyers and incentive recipients below!
For some, this Trolley Tour was not their first event, but it was the event that led to receiving $5,000 in down payment and closing cost assistance and for that attendees said they are grateful!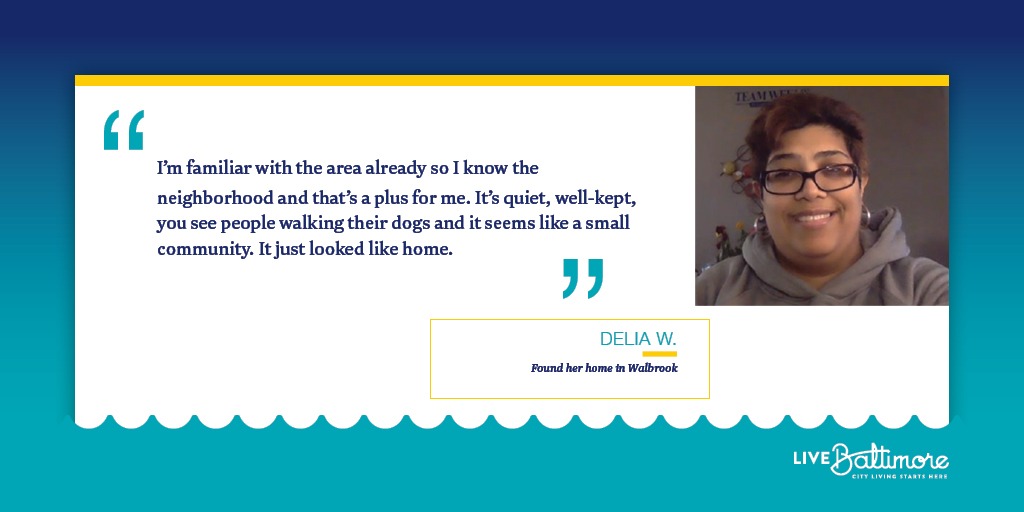 Delia Weems found her home in Walbrook. She attended her first Trolley Tour in February and after spending the day taking a deep dive into the homebuying process she decided to attend again in May when she was closer to making an offer on a home.
"I'm familiar with the area already so I know the neighborhood, and that's a plus for me," she said. "It's quiet, well-kept, you see people walking their dogs in the neighborhood and it seems like a small community. It just looked like home."
Lucky for Delia, this season's lottery had a 100 percent chance of success—all applicants who applied received the incentive and she was able to secure $5,000 down payment and closing cost assistance.
"I wanted to make sure I hit all the requirements so [the first time] I was there all day long," she said. "I was attached to the computer. The second time I was able to participate in the forums. That information from speakers was invaluable."
Marina Miguel Bedran and Marcelo Simoes Nogueira recently moved to Baltimore from Brazil. The diversity of the city feels like home to them, they said, and the Trolley Tour allowed them to explore neighborhoods they otherwise would not have been able to see.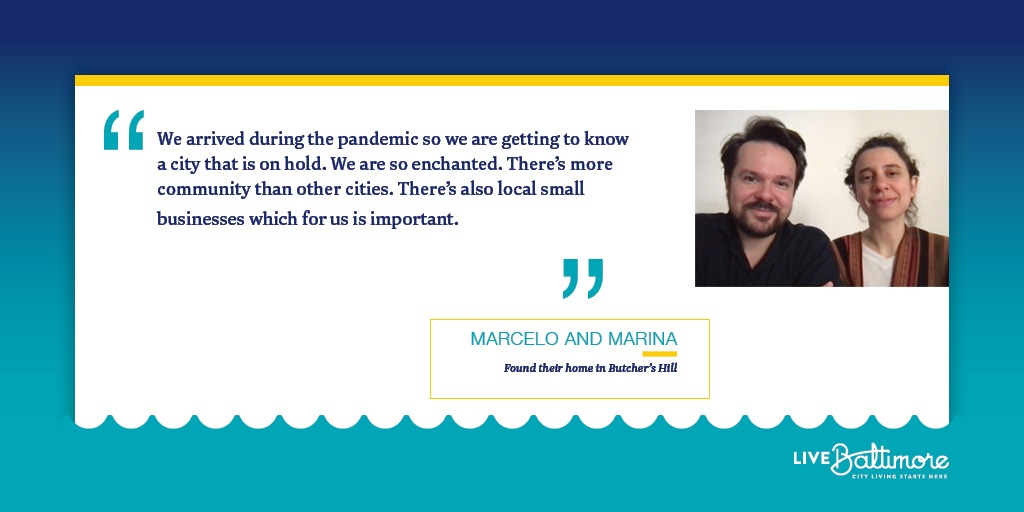 "We liked it a lot. We recently moved to Baltimore. It was a great way to know the city better. We had the opportunity to find resources about roofing. It was very well organized."
Finding a home to call their own in Butcher's Hill sealed the deal on their move.
"We arrived during the pandemic, so we are getting to know a city that is on hold," Marina said. "We are so enchanted…There's more community than other cities. There's [also] local small businesses which for us is important.
Ada Pinkston found her home in Waverly.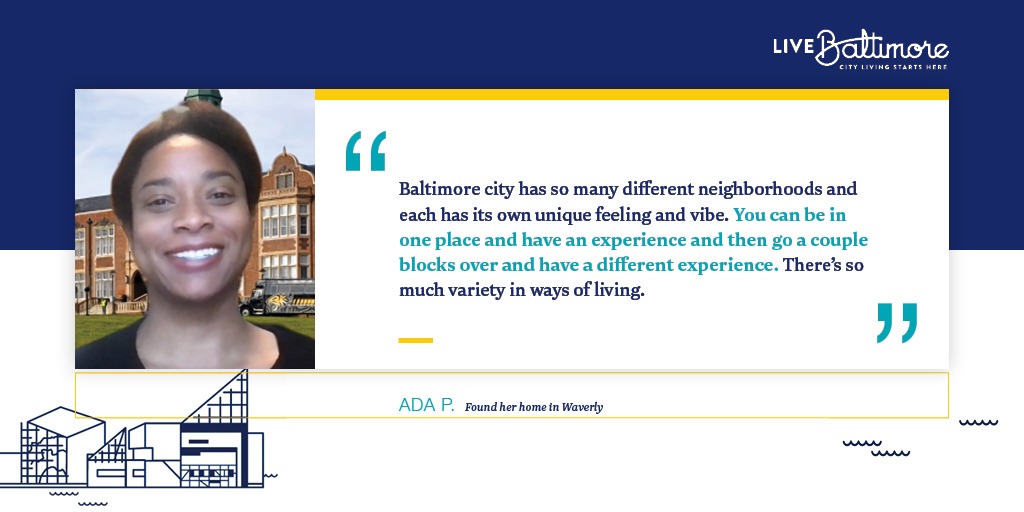 Already a resident of Mid-Govans, moving just a few miles down the road to Waverly won't be a huge change of pace, she said. However, after years of renting across the city she is looking forward to having a home to call her own in Central Baltimore and exploring what her new neighborhood has to offer.
Being close to the Waverly Farmers Market and closer to work is also a nice perk.
"Baltimore City has so many different neighborhoods and each has its own unique feeling and vibe," Ada said. "You can be in one place and have an experience and then go a couple blocks over and have a different experience. There's so much variety in ways of living."
The next Trolley Tour is on September 25. Keep an eye on LiveBaltimore.com/events for registration information.

Save your recommendations for later.
Get access to our Financial Incentives Tool.
Connect with a Live Baltimore staff member for a one-on-one consultation.
Get a free I ♥ City Life bumper sticker.