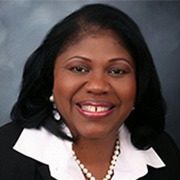 Brenda Loney is the Broker of Record at TDK REAL ESTATE.
Ms. Loney grew up in Baltimore City and knows the various communities in their current state. She also remembers the Baltimore of yesteryears. Ms. Loney graduated from Morgan State University and the University of Maryland with a master's degree in social work. Ms. Loney has been a social worker for many years and had the pleasure of serving many families during difficult times. Ms. Loney is very caring and is transitioning that care into assisting people with purchasing their homes. Ms. Loney also works with investors in Baltimore City. The slogan for TDK Real Estate is "WHERE PROPERTY OWNERSHIP BECOMES A REALITY."

Save your recommendations for later.
Get access to our Financial Incentives Tool.
Connect with a Live Baltimore staff member for a one-on-one consultation.
Get a free I ♥ City Life bumper sticker.