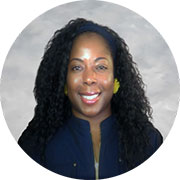 I am a Baltimore girl by way of Florida, Georgia, Alaska, and a few places in between. My specialties are Green homes, new homebuyers, and assisting my fellow veterans. Ask me about restaurants, parks and all things Baltimore.

Save your recommendations for later.
Get access to our Financial Incentives Tool.
Connect with a Live Baltimore staff member for a one-on-one consultation.
Get a free I ♥ City Life bumper sticker.