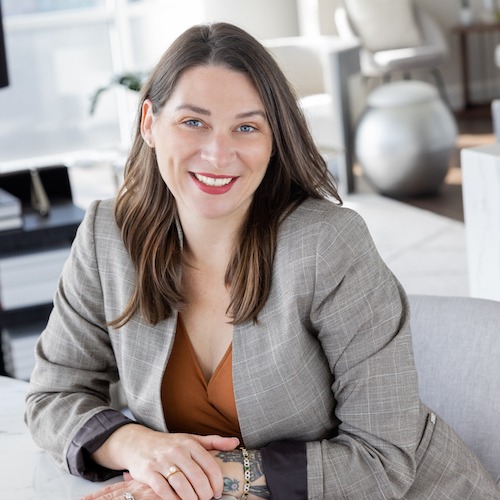 Fionnuala (Fin) was born and raised in Baltimore. She studied Biochemistry at McDaniel College and Western Art and Architecture at Towson University.
Fin is skilled in planning, design, visual merchandising, and is an expert in valuing precious things. Getting her start through her family's business, Fox & Fox Antiques on Howard Street on Baltimore's famed "Antique Row"; she worked in luxury collective operations and management for Gratitude Unlimited and operated her own collectives company called Black Rainbow Vintage.
In 2014, Fin traded artful merchandising for an eight-year career as a project manager for multiple design-build companies specializing in historic preservation and contemporary construction and design. She successfully negotiated multi-million-dollar contracts during her commercial and residential construction career, always performing with a level of honesty and authenticity that created lasting friendships.
Her love of art history, antiques, and anthropology led her to work in the real estate industry, as Fin sees the home as an extension of one's own unique personality, a vision that often needs to be nurtured. A home search with a client allows her to spark that passion and creativity related to their surroundings. It is paramount to Fin that the home is the right fit for her clients. She is most happy to assist in the discernment process by providing facts and her expertise when asked.
Passionate about art and historic preservation, Fionnuala enjoys birdwatching, gardening, listening to her music collection, and myriad family activities with her husband, Jeff, and two children, Millicent and Alistaire.

Save your recommendations for later.
Get access to our Financial Incentives Tool.
Connect with a Live Baltimore staff member for a one-on-one consultation.
Get a free I ♥ City Life bumper sticker.