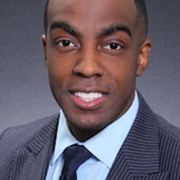 Welcome to Baltimore!
My name is Gabe Dutton, I'm a licensed real estate professional and very proud to be a Baltimorean. To tell you a little bit about myself, I was born and raised in Baltimore. I attended The Boys Latin School of Maryland and went on to study Finance at George Mason University in Fairfax, Virginia. I currently reside in Patterson Park, where my wife and I raise our wonderful 5 year old son.
I serve as a buyer and sellers agent with Keller Williams Metropolitan, located in the Brewers Hill community. My passion for the city and its surrounding areas has lead to partnerships with Live Baltimore, The Greater Baltimore Board of Realtors, and Keller Williams Agent Leadership Council. These valuable relationships allow me to remain the expert in ever-evolving a real estate industry.
My belief and purpose is to help others achieve their goals. Through exceptional service, integrity, and partnership I am able to create wins for my clients!
What are your goals?!

Save your recommendations for later.
Get access to our Financial Incentives Tool.
Connect with a Live Baltimore staff member for a one-on-one consultation.
Get a free I ♥ City Life bumper sticker.