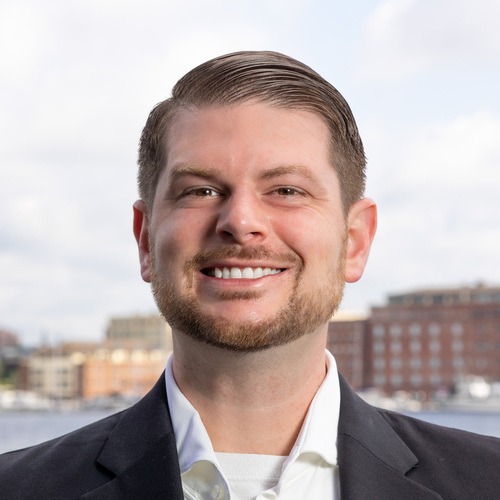 A highly successful and sought-after agent, Ben Garner owes much of his distinction and devotion to his natural-born leadership. Defining his early career as one of The Daily Record's Rising Stars, Ben has since earned consistent recognition as a Baltimore Real Producer by the magazine of the same name — and became the feature story for its March 2022 edition. Other highlights include being ranked in the top 5% of Top Producers overall in Maryland and in the top 5% of Buyer's Agents nationally by HomeLight, and earning Top 30 Agents in Their 30s status from Real Producers in 2020. Ben specializes in working with retail buyers but is also enthusiastic about helping investors build their legacy through real estate. His statistics may be impressive, but his clients value him most for what he's never without: hard work, honesty, and integrity.
Whether becoming president of his high school's senior class, organizing a charitable race in college to benefit the Wounded Warrior Project, or essentially creating his major at the University of Maryland, Ben has always taken initiative in life. His college concentration in individual studies allowed him to learn about subjects unique to his interests while connecting him to specialized experts in various fields. Upon graduation, Ben worked for his alma mater's athletic department before transitioning into sales at iHeartMedia. Between college networking and navigating a challenging customer service environment, Ben learned how to develop an easy rapport with people in any situation.
Forever interconnected, Ben's aunt was also a highly successful real estate agent who saw his talent for sales and often encouraged him to enter the business. He initially put his newly earned real estate license to use for a secondary income but quickly transitioned into real estate full-time — a decision he hasn't regretted for a minute. He's humbled to be a part of such a significant milestone in people's lives, and, with over 40,000 agents throughout Maryland, he's honored when clients choose him.
A Maryland native, Ben got to marry his wonderful wife, Jessica, twice (due to the coronavirus), and they finally had their wedding ceremony in August 2021. In Ben's downtime, he enjoys doing CrossFit, running, cooking, and dining at local restaurants.

Save your recommendations for later.
Get access to our Financial Incentives Tool.
Connect with a Live Baltimore staff member for a one-on-one consultation.
Get a free I ♥ City Life bumper sticker.