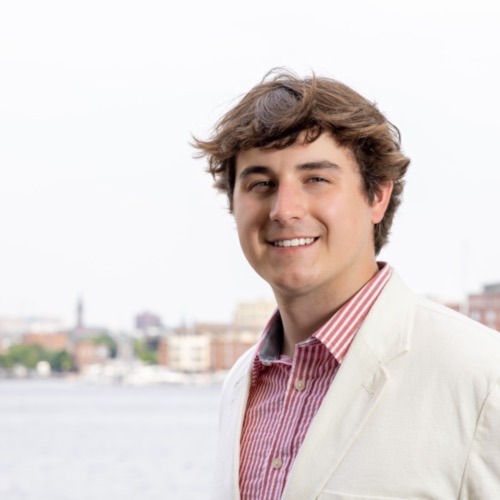 Blake Batema was born in and has resided in the Baltimore area for his entire life. The first chapter of his working life was entirely customer service. Blake has learned how to cooperate and work with countless personality types. Drawn to real estate from his fondness of architecture, he began his real estate journey at the beginning of 2021 as an intern with The Garner Group of Sotheby's Realty. This opportunity introduced him to the basic skills and lingo used within the industry. Working at Sotheby's gained him valuable business connections and increased his real estate knowledge.
A graduate of Hereford High School (2020) and attending Stevenson University, Blake has a passion for consistently moving forward. Not only is he familiar with the city, but he has also spent most of his life in the northeastern and northwestern areas surrounding Baltimore City. As an avid fisherman, Blake loves to visit new spots all over Maryland, especially getting out into the bay! Blake's knowledge of Maryland communities travels even further north to the Pennsylvania line. If he isn't at work or school, Blake enjoys spending quality time with family and friends. He loves to travel, from east-coast beaches to the Catskill mountains, and he can't wait for his next experience. When relaxing, he's a movie buff, but Star Wars always takes priority!
Blake always looks forward to meeting and connecting with new people. From first-time home buyers to retirees and veterans, no situation scares him away! As a newly licensed agent, Blake will continue to expand his knowledge of the real estate industry and how to most effectively work on the client's behalf. Blake's real estate journey is supported by one of the top-producing real estate teams in Maryland, Garner + Co!
Licensed Realtor ®
Member of the Greater Baltimore Board of Realtors ®

Save your recommendations for later.
Get access to our Financial Incentives Tool.
Connect with a Live Baltimore staff member for a one-on-one consultation.
Get a free I ♥ City Life bumper sticker.