Baltimore's Virtual Birthday Bash 2020
Aug. 18, 2020
Birthday Bash
This year's annual celebration of Baltimore City's birthday looked a little different. While we couldn't party with you in person, you still showed up in style and helped us raise almost $25,000 through individual donations and sponsorships! Thank you, Baltimore! Your support directly contributes to Live Baltimore's mission. From a virtual celebration on Zoom to enjoying cupcakes together across the entire city, take a peek at some of the week's highlights!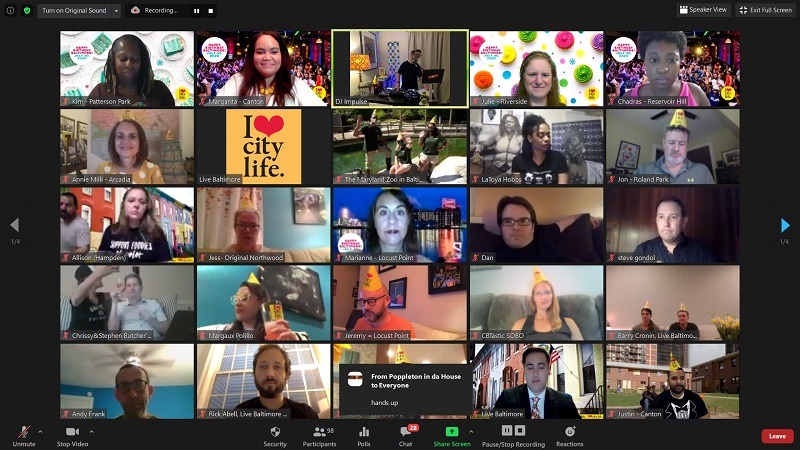 We had so much fun at our virtual Zoom party but there was one major thing missing— free cake! Thanks to Rouge Catering we were able to distribute 500 celebratory birthday cupcakes across the entire city. Starting first at the Waverly Market, we continued onto Patterson Park before heading to the National Aquarium. From there, we stopped at Lafayette Square Park and ended the afternoon at the ShopRite of Howard Park.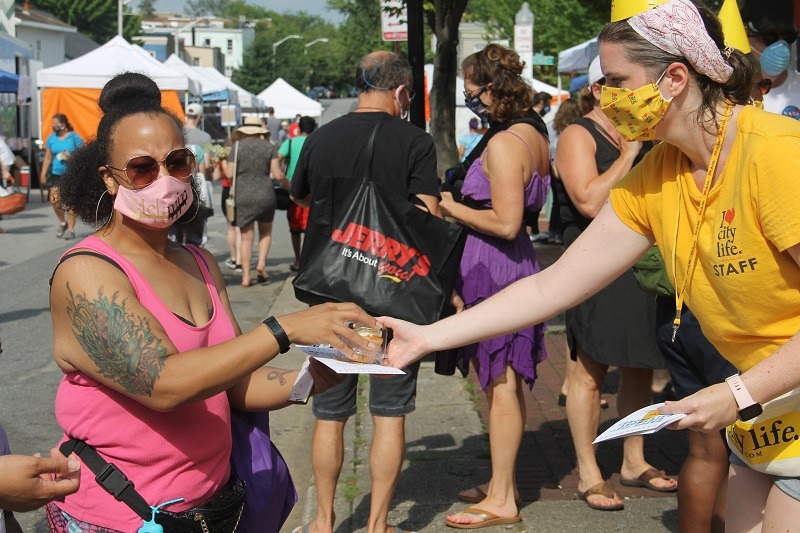 From young to old, East to West, canine and human we had plenty of fun and hope the socially distanced cupcakes brought a little bit of joy to everyone we were able to reach. This time next year we hope to be able to celebrate with everyone in person at Baltimore's 292nd birthday party. Be one of the first ones to know when tickets go on sale by signing up for our monthly e-news.
Were you able to join us for Baltimore's Virtual Birthday Bash? Share your pictures with us by tagging @LiveBaltimore and using #iheartcitylife. We'd love to see your snaps!  Missed the party or want to relive the big day? Check out our Facebook album.  Baltimore's next Birthday Bash is set for July 30, 2021!

Save your recommendations for later.
Get access to our Financial Incentives Tool.
Connect with a Live Baltimore staff member for a one-on-one consultation.
Get a free I ♥ City Life bumper sticker.