How to Win at Live Baltimore's Trolley Tour (for Each Type of City Lover)
Sep. 15, 2023
Live Baltimore's Trolley Tour is the only homebuying event in Baltimore where you can:
Tour Baltimore City neighborhoods
Meet with real estate professionals
Connect with community organizations
Take expert-led homebuying workshops
And qualify for $5,000 in down payment and closing cost assistance
ALL IN ONE DAY! Keep reading to learn how Trolley Tour can help you achieve your goal of homeownership, no matter where you are on your journey.
Renters
Trolley Tour is for buyers at every stage of the homebuying process, even if they haven't started yet! Meet with homeownership counselors and mortgage lenders at our City Living Fair to discuss your first steps and learn how to begin your journey to homebuying. After that, hop on our bus tour and learn which neighborhoods are in your budget.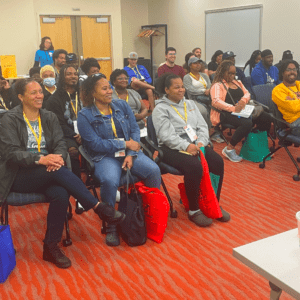 First-Time Buyers
If you've already taken your first steps toward homeownership, sit in on one of our homebuying workshops to learn the tips and tricks you'll need. Some of the best workshops for first-timers are 6 Things First-Time Buyers Need to Know, 10 Common Homebuying Mistakes to Avoid, and Down Payment Assistance 101. See other available workshops here.
Experienced Buyers
We understand not all buyers are new to homeownership, so we've also gathered resources for those with hands-on experience. Visit our City Living Fair to learn more about the neighborhood associations and community organizations near you. We recommend the How to Purchase a City-Owned Property or the Purchase & Improvement Loan Program workshops if you plan on making another purchase. Or check out the Home Maintenance workshop to ensure you keep your home in tip-top shape.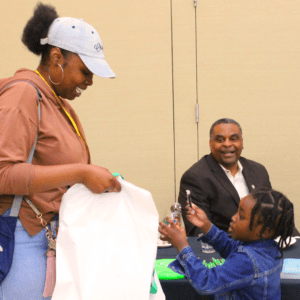 Families with Children
At Live Baltimore, we love to highlight the great schools available in Baltimore City, so our upcoming Trolley Tour will take place at the Calvin M. Rodwell Elementary/Middle School in Northwest Baltimore. Take this opportunity to learn about Calvin Rodwell and other schools in the city. Explore homes and neighborhoods to accommodate your growing family's needs on our bus tour.
New-to-Baltimore Residents
Are you new to Baltimore City? Don't worry; we've got your back! Learn about living, working, and learning in Baltimore City from current residents, community organizations, neighborhood associations, and Live Baltimore staff. We can't wait to answer all the questions you have!
Previous Trolley Tour Attendees
Trolley Tour isn't just a one-time thing. Homebuying is complex and ever-changing so many attendees may have come multiple times. There is no limit on our Trolley Tour invitation.  No matter how many times you've joined us in the past, we'd love to see you back! We're sure there's something new for you to learn. Besides, when was the last time you toured Northwest Baltimore?
(If you've found a home you love and are ready to make an offer, learn more about the Buying into Baltimore $5,000 down payment and closing cost incentive!)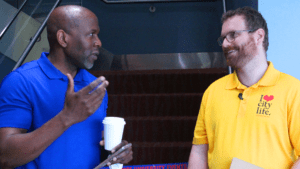 Have we got your attention yet? If so, join us for our Fall 2023 Trolley Tour in Northwest Baltimore City on Saturday, October 7, at the Calvin M. Rodwell Elementary/Middle School, from 8 a.m. to 1 p.m. Register now to take the next (or first) step in your homebuying journey. We can't wait to tour the Northwest with you!

Save your recommendations for later.
Get access to our Financial Incentives Tool.
Connect with a Live Baltimore staff member for a one-on-one consultation.
Get a free I ♥ City Life bumper sticker.