5 Highlights from Baltimore's Birthday Bash 2023
Aug. 16, 2023
Every final Friday of July, Live Baltimore throws a birthday party for Baltimore City to celebrate its history, residents, and culture. Baltimore's Birthday Bash also serves as a fundraiser for Live Baltimore's mission to increase and retain residents and stimulate economic growth in the City.
This year, Baltimore City turned 294, and she's looking good! Check out some of the highlights from our 9th annual Baltimore's Birthday Bash held on Friday, July 28, 2023, at the brand-new Rye Street Market in Baltimore Peninsula.
Baltimore City Style
You showed up and showed out, Baltimore! This year's Birthday Bash saw some of the most creative and best-dressed neighbors we've seen to date. Our stylish guests donned things like sequins, ruffles, and, of course, some of our favorite local designers. See photos here.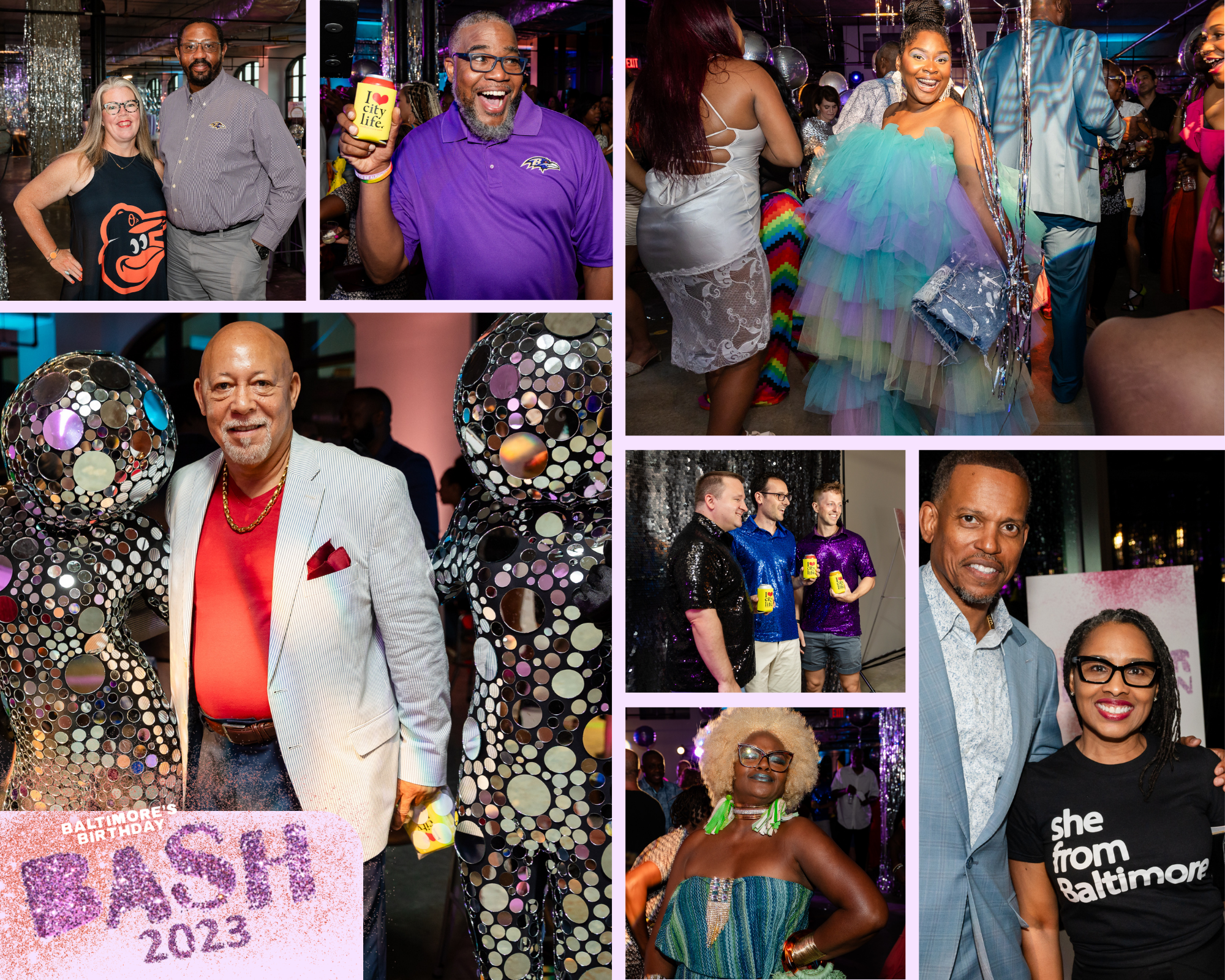 Surprise Performances
Shout out to the TSU Dance Crew and the Shake & Bake Family Fun Center Skaters, who tore up the dance floor with their awesome performances.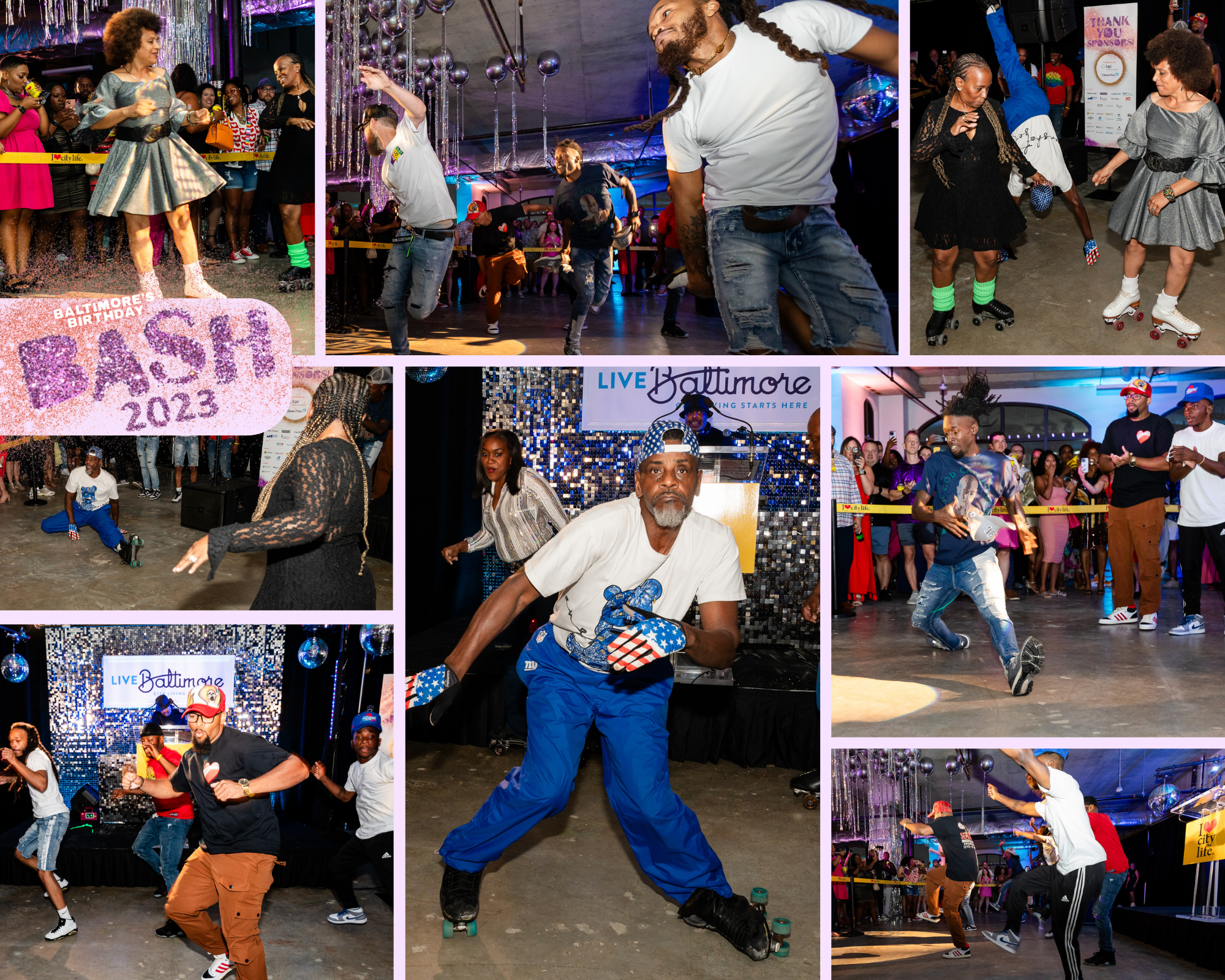 The Most Epic Swag Surf
Thank you, DJ Tanz, for keeping the good vibes going all night. If there's an award for the best Swag Surf in America, we won it. You really know how to move, Baltimore!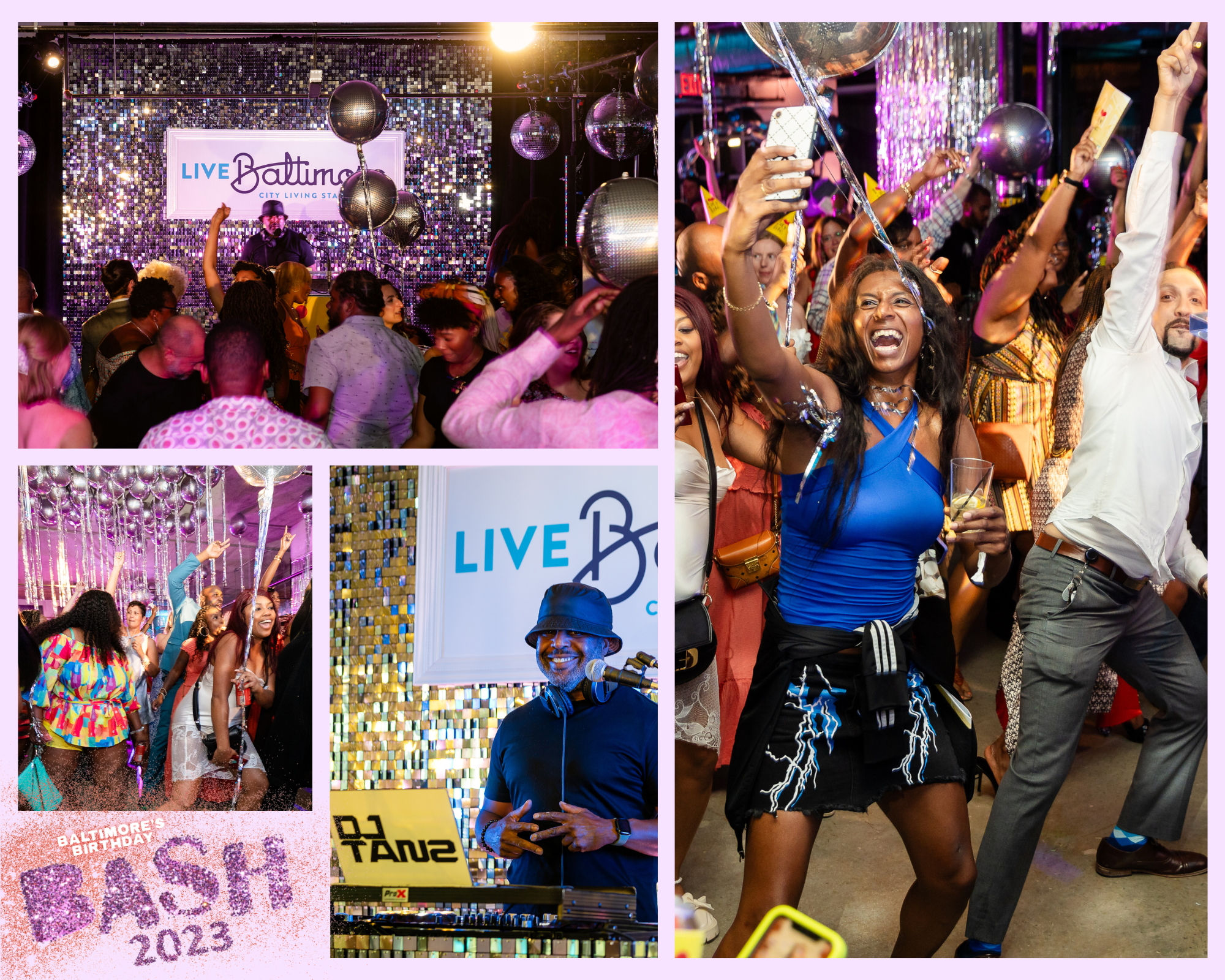 A Present Frenzy
This year's present raffle featured over 35 chances to win, and the winning was had! All your favorite local Baltimore City businesses donated everything from tickets, discounts, custom merchandise, staycations, and more. View the complete list here.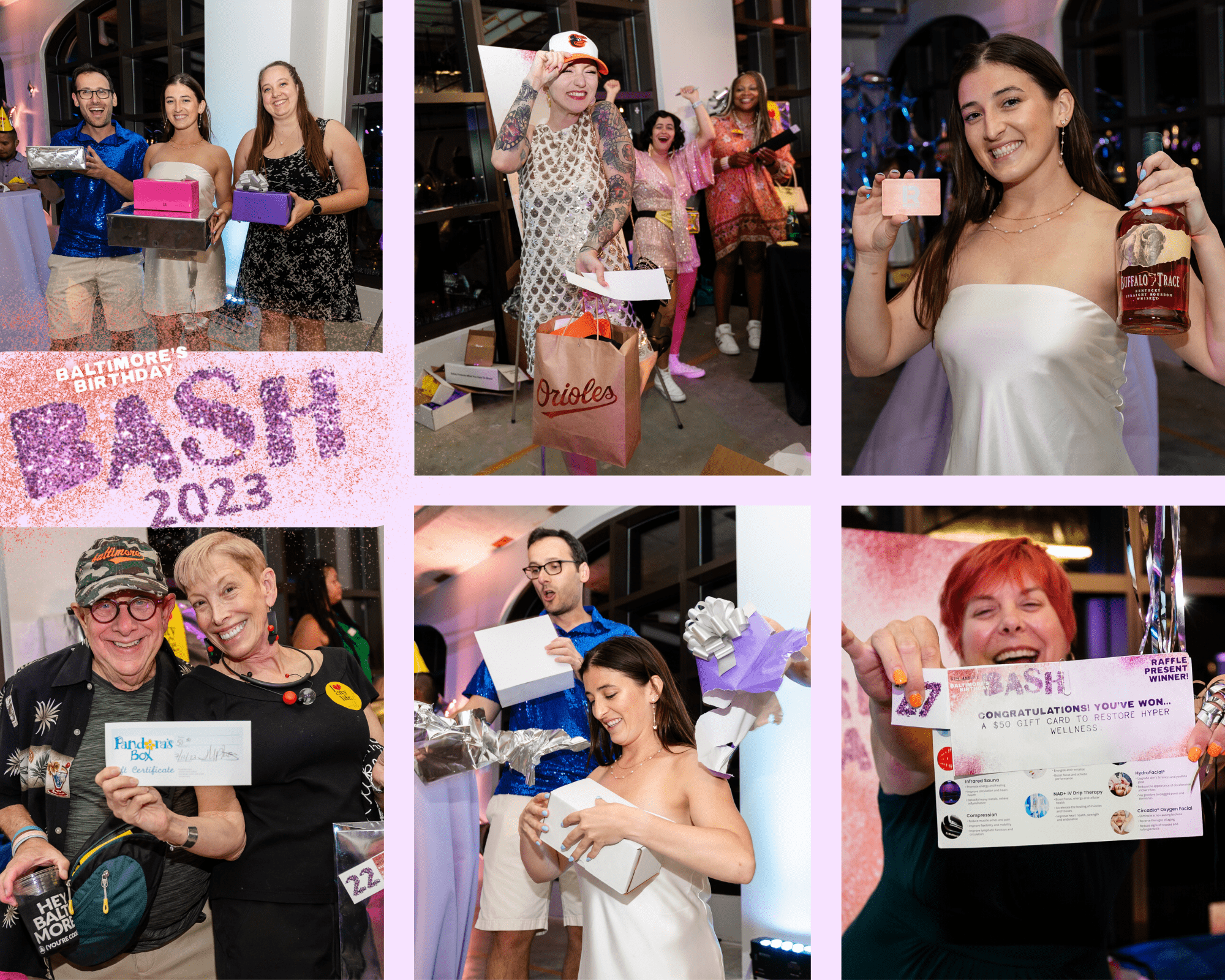 Our "Sweetest Treat of the Year" Winner
Last but certainly not least. You voted, and we listened. Congratulations to Buns & Roses Chimney Cakes for winning the coveted title of "Sweetest Treat of the Year" with their delectable mini chimney cakes! View all 12 treat vendors who attended Birthday Bash.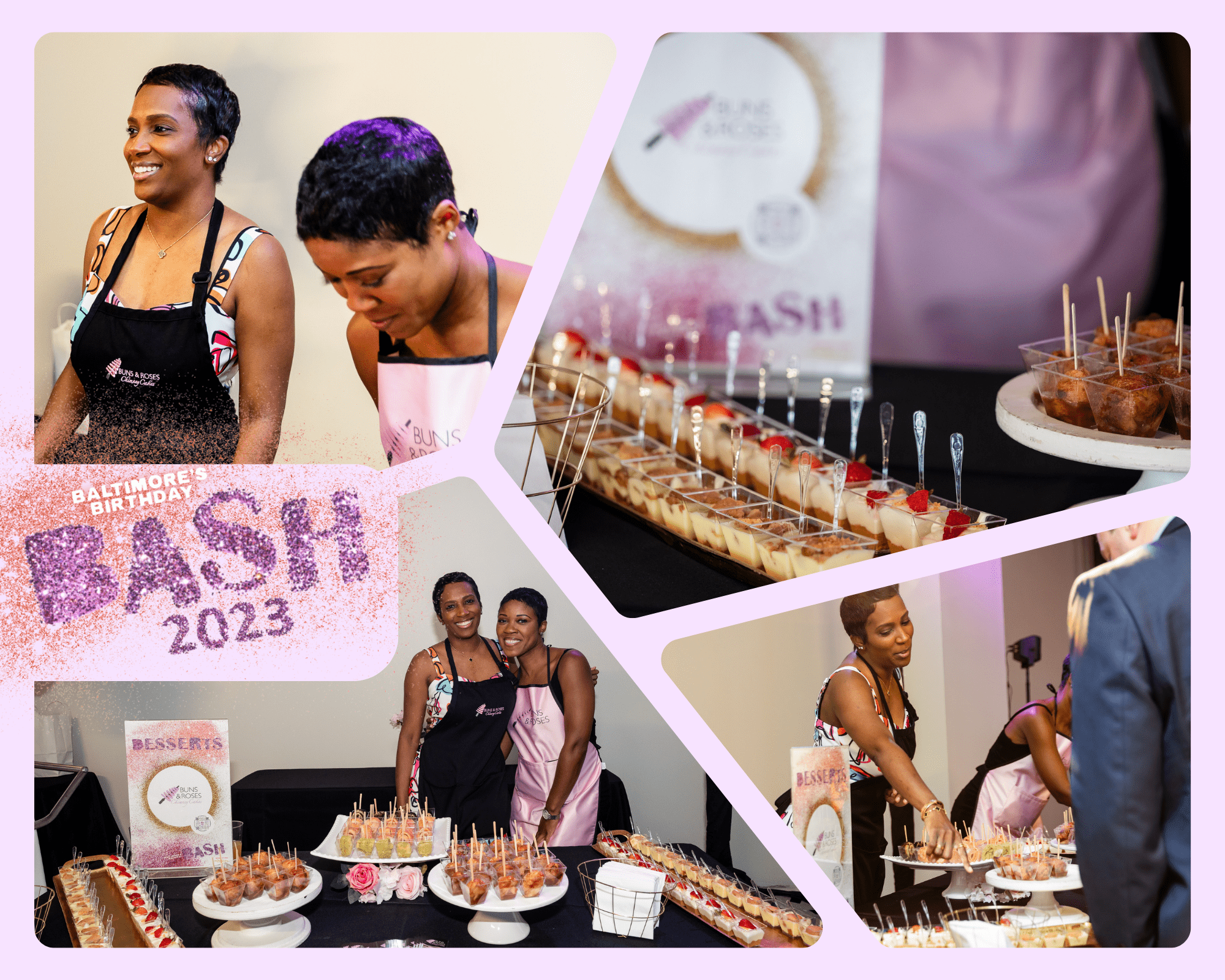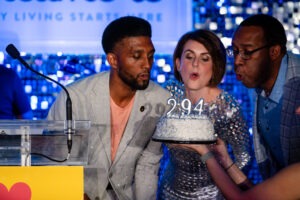 The 10th annual Baltimore's Birthday Bash is Friday, July 26, 2024. Stay tuned to see how we'll outdo ourselves next year. We recommend signing up for our Baltimore's Birthday Bash 2024 email list to be the first to know when ticket sales open and to take advantage of special discounts for subscribers.
If you're interested in sponsoring Birthday Bash, contact Live Baltimore's Executive Director, Annie Milli, via email at amilli@livebaltimore.com.

Save your recommendations for later.
Get access to our Financial Incentives Tool.
Connect with a Live Baltimore staff member for a one-on-one consultation.
Get a free I ♥ City Life bumper sticker.