Spring 2020 Trolley Tour: The Virtual Edition
Jun. 24, 2020
Trolley Tour
More than 600 potential homebuyers joined Live Baltimore for our first ever Virtual Trolley Tour this spring. Due to the global COVID-19 pandemic, our in-person spring event was quickly redesigned into a virtual format for the safety of our staff, partners and guests. While we missed seeing everyone in person, this allowed everyone to attend our three-part homebuying event from the comfort and safety of home.
After accessing the virtual event portal, participants of this Trolley Tour learned about homebuying through virtual workshops with live Q&A. They were also able to tour city neighborhoods, explore homes for sale online and connect with exhibitors in a virtual City Living Fair—all while qualifying to enter the lottery for the City's $5,000 Buying Into Baltimore incentive.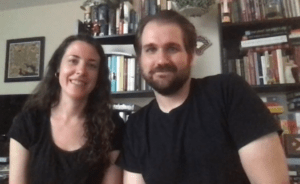 Following the Trolley Tour, it was time for attendees to enter our first virtual lottery from which 30 lucky homebuyers received $5,000 toward the purchase of their Baltimore City home! A reworked application included video interviews with all of our applicants where we were able to meet briefly screen-to-screen and learn just a little more about our buyers .
Incentive winners Joseph Francella and Heidi Davis already had a home picked out in Hampden when they attended the Virtual Trolley Tour. Accessing the event from home was an easier, convenient way to become eligible to apply for the incentive, they said. "It was probably the best virtual experience we've had in this new world!"
Both Joseph and Heidi work for the Baltimore City Public Schools and said their decision to buy in Baltimore was made easier by the many financial incentives available to Baltimore City buyers.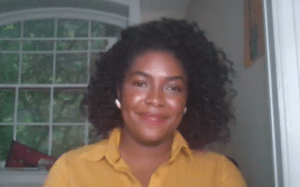 "We love our jobs and jobs serve the children of Baltimore City," they said of their decision to buy in Baltimore. "We love the sense of community in all of the places that we've lived. We've already met some neighbors, and the cost of living is great! Baltimore City blows other states out of the water for actual properties for the price."
Kylie Patterson echoed those sentiments about her decision to purchase in Hanlon-Longwood following the Virtual Trolley Tour. The Northwest Baltimore neighborhood is popular with buyers looking for beautiful historic homes with a little more space. (Live Baltimore had the chance to meet with Hanlon-Longwood neighbors last year. Check it out here!)
"I love the affordability," she said. "Everywhere is a 15-minute drive. I love how easy it is to meet people."
We sure loved meeting all of our new neighbors and couldn't agree more, Kylie.
Congratulations to all of our winners and applicants and thank you so much to all of our guests for bearing with us as we navigated this new virtual event space. From our trusted real estate partners and volunteers to our helpful neighbors, we couldn't put on events like these without you and are so grateful for the support. Until next time!
The next Trolley Tour is tentatively scheduled for September. Keep an eye on LiveBaltimore.com/events for registration information.

Save your recommendations for later.
Get access to our Financial Incentives Tool.
Connect with a Live Baltimore staff member for a one-on-one consultation.
Get a free I ♥ City Life bumper sticker.